The DigiLocker mobile application has caused quite a stir in the country. Ever since it has been launched, there have been a lot of questions flying back and forth between people. One of the most important out of them all has been regarding the security level of the application. DigiLocker uses aadhar for verification. You can download aadhar card by number or any other if you do not have or lost your hard copy.
Whenever there is something new people have their concept and perceptions about the same; and DigiLocker application is no exception to this situation. As Indians, we believe in conducting thorough research before investing ourselves into anything. The effort becomes even more prominent when it is related to our personal information and credentials.
If you are in a similar dilemma about using DigiLocker application; then we recommend you to read these advantages and disadvantages beforehand. They will provide you with a clear idea of what you can expect out of DigiLocker.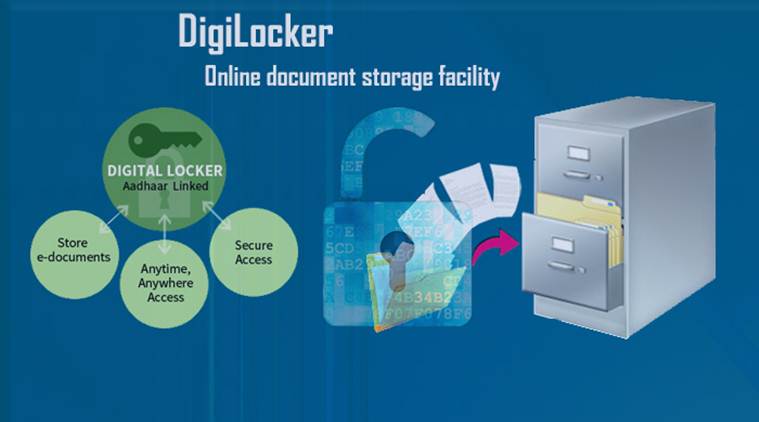 Advantages of DigiLocker
Free Service
One of the first Advantages of using DigiLocker is that it is free of cost. You do not have to spend any money on downloading the application as well as using the same. In general, whenever you get a scanned copy of your document from a shop, you incur a certain amount of expense. This is not the case with DigiLocker.
Turnaround Time
By using DigiLocker to share, store, or verify your documents, you will be able to do it in an instance. You do not have to wait in line for your chance to come or even go out of the house ever.
Fraud Reduction
The next advantage is that DigiLocker can help you reduce the level of fraud conducted in the country. Typically when a shop copy's your document, the same is saved in their database. People later misuse it for other purposes. This can be stopped by using DigiLocker mobile application.
E-Signature Facility
Whenever one is looking for verifying a document they need to visit the location physically. However, with the help of DigiLocker mobile application, you will be able to enjoy an e-signature facility.
No Corruption
Corruption is a big problem in India is a big problem in India. To deal with this situation the government has come up with a lot of different efforts. One such is the Digital India Movement that was backed by the DigiLocker application. This way you will be able to eliminate any middleman so that the entire transaction becomes transparent.
Private cloud storage
The DigiLocker mobile application does not use shared cloud storage. It is based on a private storage system so that unidentified parties cannot hack your information. This keeps everything secure and safe.
Unlimited usage
Last but surely not least, like many other mobile applications you will be able to use DigiLocker unlimited. It does not have any charges and time limits both. This means you can access it anywhere and everywhere till the time you have an internet connection.
Disadvantages of DigiLocker
Registration restrictions
One of the most significant drawbacks of using DigiLocker is that it has registration restrictions. You can only login to the application with mobile number and email address which is linked to your Aadhar card.
Only for users with Aadhar card
The second disadvantage of DigiLocker is that it has been created for people who have a valid Aadhar card. You can check your aadhar application status if you made any correction and waiting for an update. Even if you are a citizen of India and do not hold an Aadhar card; you will not be able to enjoy the benefits of DigiLocker.
The Bottom Line
Overall the entire advantages and disadvantages of DigiLocker are aimed at making people aware of the Aadhar card. It even gives you an idea of how to download Aadhar card by number or registration ID.