Xiaomi Presented Black Shark 5 Smartphones for Gamers
It's hard to find anyone who hasn't heard of Xiaomi devices, which are probably the most competitive rival to Apple, adored by millions of people. Modern smartphones are now not only the way to call and send messages since people used to hold their whole lives inside.
Black Shark 5 and Black Shark 5 Pro are the latest releases of the company, providing users with highly technological features and huge screens. Both models are perfect for gamers, allowing to easily make a casino bet or enjoy the most innovative games in a few clicks. Such innovative devices with powerful cooling systems, advanced audio systems, and additional keys, extremely convenient for gamers won't leave anyone indifferent.
So, what are the main advantages the most innovative mobile device offers?
Main Features of the Smartphone
Of course, the first thing each potential user would like to know is the technical characteristic of the device. Here are the main details about Black Shark 5:
• available in versions with 8/12 GB of RAM (16 GB is also possible in the Pro model);
• 128/256 internal memory;
• FHD + OLED screen;
• 4650 mAh battery;
• 1200×2400 resolution;
• 6,67" display.
Both Black Shark 5 smartphones use 6.67-inch OLED displays with a 144Hz refresh rate and Full HD+ resolution. A module with wide-angle, ultra-wide-angle, and macro cameras is on the back panel. Both options are equipped with NFC and have fingerprint scanners integrated into the side power keys.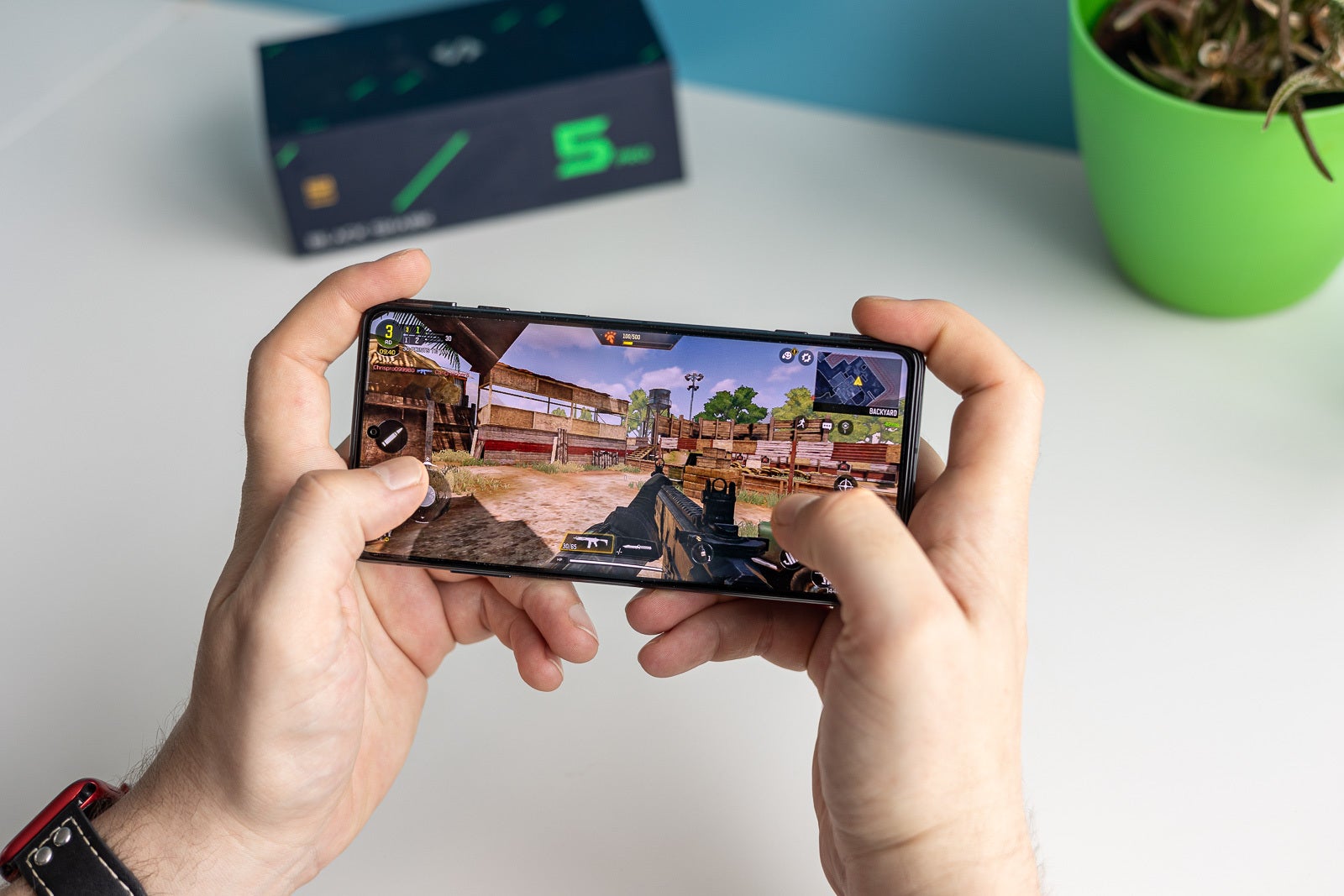 Competitive & Affordable Prices
One of the most significant factors of Xiaomi popularity is its relatively cheap selling price. For instance, the newest Apple smartphones usually stand from $1000 per device, while Black Shark 5 can be purchased for only $550. Of course, it depends on the color and features, but the difference is quite obvious. And the characteristics are in no way worse, so it's a really worthy product!
High Quality of Devices
The manufacturer dispels all myths concerning the low quality of Chinese products. Xiaomi devices are at the peak of popularity among users not only due to their cheapness, but also powerful processors and long battery life. In addition, it is worth noting the attractive design and high-quality assembly of devices.
Perfect Smartphones for Those Who Like Gaming
If a user decides to purchase Xiaomi Black Shark 5, they will receive maximum capabilities for having fun in their favorite games. The smartphone is equipped with "magnetic" buttons on the sides, allowing gamers to use not only the on-screen controls. A person can set the functionality of these keys, which is a feature useful not only for games fans.
One of the main problematic issues for numerous gamblers is overheating of a device, decreasing its capability. The Black Shark 5 uses the latest dual heat pipe cooling system. This should help ensure the best heat dissipation and keep the smartphone at an acceptable temperature even during peak loads. Moreover, the devices equipped with fast wireless charging are capable of charging from 0 to 100% in just 15 minutes.
Overall, Black Shark Pro is currently the most powerful smartphone available in the market. And, of course, it suits not only passionate gamers but also those who would like to get a great device for a reasonable price. It has been already presented in numerous countries, including the USA, European states, and the United Kingdom. Those who have already got Black Shark Pro 5 note that they were satisfied with the purchase, which is suitable for both high-quality gaming and everyday use.