If you don't know as of yet, then let me tell you that one of the most effective forms of advertisement that I know of with my experience in this sector, are creative and unique vinyl banners. Available in various forms and sizes, they can really do wonders to your small-scale local business. It is a great way to boost customer foot traffic, spreading your brand and increase the revenue over time.
Based on a research, it is said that 15 to 45% of customers shop on impulse, which is driven by signage more often than not! Yes, you read that right – now if they stop and enter your shop, then there is a high chance that they will buy as well (At Least some of them will). Shout-out through the banners such as "New Summer Collection! Grab them Now!" or "Buy 2 and get 15% Off!" and alike. You must also pay attention to the placement of the banner. If you don't place it in a strategic position, then the customers might not notice it at all. So, there are many things to consider.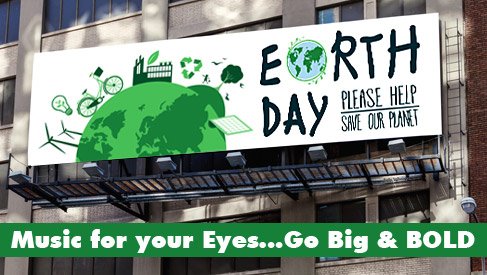 If you get in touch with a good print shop, then the available options to you would be 13 oz. Vinyl Banner (up to 5 ft.), Double Sided Vinyl Banner, Pole Pocket Vinyl Banner 13 oz Vinyl Banner with Rope Insert, Indoor Banner (13 oz Blockout), Mesh Banner (9 oz) Fabric Banner XL (up to 8 ft.). Select according to your requirements and budget. But yes, if you give your budget way too much importance, then expect no ROI or returns on investment.
And here are a few reasons why you should get them:
Exposure: The unparalleled high exposure that vinyl banners provide is really great. You can place them near busy intersections, along the popular road routes, hand them for overhead poles and of course, place them on the storefront walls and windows. Strategic placements would be better because your target audience would get to see the banners frequently.
Keep in mind that vinyl banners mean the maximum exposure at the minimum investment. You really do not need to hire an expert designer as well for getting the artwork done. With a bit of research and creativity, and proper guidance from your print shop, the design and the work can be done. If you do not know which one would be the best to choose for your business, then ask the owner or manager of the print shop directly.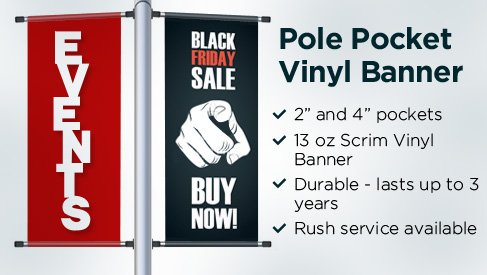 They are cost effective: Vinyl banner printing is extremely cost-effective. They are way better than yard signs which limit the promotion. Vinyl banners effectively spread the word you want your customers to know and do not hurt your pocket that much as well. The best part about these banners, if done from a good print shop, is that you can use them up to 3 years in the outdoors without any kind of fading. But yes, do opt for a sign shop that is known for its excellent materials, full color printing, fast turnaround and competitive prices.
So, if you want to give your business a good boost, then vinyl banners should be your friend in the way of making it happen. It would give you good ROI (Return Of Investment) if you do it right and continue the cycle for some time. You can also get really creative with this one. But make sure, your brand name is visible and so is the offer or new launch! Vinyl banners are effective for announcing grand openings of showrooms as well.
To know more, keep following my write-ups. I would love to share my knowledge with you all and guide you through the complex process of business promotions.